Home
›
EN
›
Official Announcements
November Update 2 - The Seaweed Update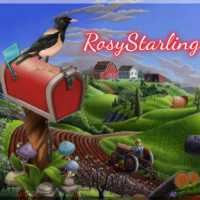 RosyStarling
Moderator, ModGreen
Posts: 1,719
Moderator ›
November Update - The Seaweed Update
Hello Farmers
Another year is almost gone and as we walk towards the next big harvest, there is a new update waiting for us at the end of the tunnel!  Without further ado, I present to you, a whole bunch of new content for your farm!



Seaweed helps your farm grow!
Seasoned farmers know about this one, it's all about efficiency, efficiency and efficiency. Slow and steady is great but sometimes you need great farming goods fast and in masses. Seaweed helps to nurture your farming goods and accelerates growths so much, you can instantly profit from the use! Now we're giving you the option to use even more seaweed! 

There are three new variations each for the existing types of seaweed - feed, humus and fertilizer. As they are more powerful than the original, the production is not going to be instant anymore but still grant a substantial time reduction and the more time you give your seaweed, the bigger the boost to the end result. Even the first version of this new seaweed is going to be stronger than the seaweed you already know!
The new types of seaweed have the titles Rapid, Compound and Potent. Taking humus as an example:
Rapid humus has the highest time reduction but the lowest production output increase out of the three
Potent humus has the highest production output increase but grants the smallest time reduction
Compound Humus is in between both with moderate output increase and moderate time reduction value


Growing the Collection further
There's something about the cold winds outside and warm blankets inside that cause books to be almost devoured in record time! As a book collector myself, I always surprise myself just how quickly I run through my backlog and get this itch in my fingers to order new books for my library! 

To ensure you're not running out of reading material any time soon, we're adding more handbooks to the library! These handbooks concern the Island Farm, the Winter Farm, the Christmas Farm and the Candy Farm so there's something for everyone! Bookworms welcome!
Many little changes!

This update sure keeps on giving and we're adding a few more new details that will enhance the Big Farm experience. Among these new additions are as follows:
Three new activation methods for farming machines
New levels for your storage units and residential buildings
New temporary building skins for orchard, stables, fields and the mill
Quite the nice line-up we have here to make your farms look as nice as possible.
And that is it for the Seaweed Update. We hope you like the new additions to your farms and make use of all the great new ways to live the farmer's life.
Yours, Tessa from Big Farm
 The new seaweed variations are In Game offers only at this time
Bug Fixes
Horse Season - Fixed an issue where a piece of info in the diamond league dialogue was misleading. 

Greta's Dream World - Co-op project - Fixed an issue that showed a misleading text in a tooltip for a bonus.

Greta's Dream World - Event Info Dialogue - Fixed an issue that showed a misleading text in the event info.

Greta's Dream World - Activity Reward -  Fixed an issue that showed a misleading text about how the activity reward was going to be credited.

Greta's Dream World - Co-op project - Fixed an issue that caused points from finished projects not to be counted towards the tasks while players were offline.

Co-op Project - Fixed an issue where a wrong item was mentioned in a project detail. 

Greenhouse - Fixed an issue that caused an ongoing production not to be displayed in the Speedy grower dialogue.

Tessa's Dream World - Fixed an issue that caused more products to be credited  than the number displayed in the ready-to-harvest tooltip while boosters from the garage were active.

Hardworker Event - Fixed an issue that caused a generic event text to be displayed in a tooltip over the event building when triggering the event. 

WoF - Token shop - Fixed an issue that caused a misleading discount % to be displayed. 

Garage - Fixed an issue that caused a wrong run time for the powerhouse to be displayed in the selection dialogue
Post edited by RosyStarling on