Home
›
Contests & Awards
Riddles for Everyone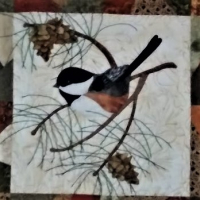 ChickadeeQuilter
Moderator, ModGreen
Posts: 161
Moderator ›
  
??? RIDDLES FOR EVERYONE ???
  Contest Duration: October 17 - 23, 2020  
Easy~Hard~Humorous
Rules:
1 Riddle page per day will be issued.
Submit answers within 24 hrs. via private message to 
@ChickadeeQuilter
.  
Answers submitted after the next day's Riddle post will be disqualified.
Contest will run for 7 days
Prizes will be awarded on a point system: 1 pt. for every correct riddle solved.
DO NOT POST ANSWERS ON THIS THREAD. Doing so will disqualify your answers.
Total amount of prize gold to be divided among the winners: 75,000 Gold, plus bonus amounts of the following prizes: Seaweed Humus; Seaweed Feed; Seaweed Fertilizer; Seaweed Liquid Fertilizer; Golden Horseshoes; Horseshoes
All participants will receive : 1 deco and a Contest Badge.

???????????
This discussion has been closed.