Home
›
Official Announcements
Celebrate Oktoberfest on Big Farm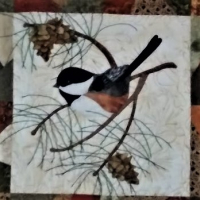 ChickadeeQuilter
Moderator, ModGreen
Posts: 582
Moderator ›


Celebrate Oktoberfest on Big Farm
Servus!, Farmers (The Bavarian greeting)
The long awaited Oktoberfest is back and I, Benny, want you all to come along with me for a few glasses and Lebkuchenherzen! This year I get to accompany Tessa for the first time so I am extra excited!
 

Enjoy the Bavarian festivities!
The Oktoberfest brings along its massive tent and a whole lot of activities for you to enjoy. Some of the people who make this traditional fair possible worked so hard, you have to wake them up after they fell asleep from exhaustion… or partying!




No fair without bumper cars! - A special gift
Right? How can a fair be complete without the glory of bumping against your friends in small cars while driving in a circle. The Bumper Cars decoration is our gift for you to enjoy the Oktoberfest even more!


Boost your Lederhosen off with this Prime Time!
No matter if you strut around the Oktoberfest in a dirndl or lederhosen, this 150 % Prime Time will help you make the most of your stay at the Oktoberfest. What are you waiting for? Get some Prime Time goodness today!






Pair Finder returns
When you're not running around the Oktoberfest, you can test your mental limits with the Pair Finder! This event will challenge your memory and reward you handsomely for your participation!
Yours, Benny from Big Farm