Home
›
Official Announcements
Save The Date - August 20th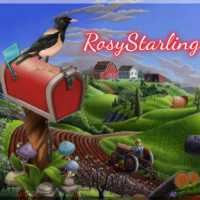 RosyStarling
Moderator, ModGreen
Posts: 333
Moderator ›
Save The Date - August 20th
Howdy Farmers!
August 20th - mark this special day in your calendar. Our brand new Big Farm title, 
Big Farm Story, will finally be launched on Steam.
Make sure to add Big Farm Story to your wishlist now! Be the first to enjoy this brand new farm adventure!
And there is even an extra goodie for you! All new players who join Big Farm Story during the early access phase on Steam get an amazing, very exclusive decoration to beautify their farms in Big Farm!
All you need to do is to download the Big Farm Story and play through Level 15.
Big Farm Story Balloons
Once you have reached the mentioned level, you will find your very unique voucher code in your journal in Big Farm Story.
If you like to be informed about Big Farm Story, please like our Big Farm Story Facebook page!
We hope you are as excited as we are! Stay tuned and be ready for next week. Happy farming!
~ Your BigFarm International Team





Post edited by BugsBunny on