Home
›
EN
›
The Chicken Coop
›
The Games Lounge
The Vending Machine Game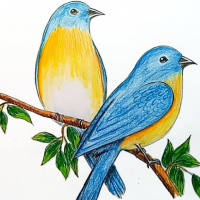 plovers barrow (IN1)
IN1
Posts: 82
Hey all, Once in a while, Everyone must have seen Vendine Machine inside casino, or at airport maybe while travelling.
okay so, Basically, how this works is you post how much coins you insert into the vending machine. Before that, however, you tell the person above you what they got from the vending machine.
For Example:  The post above me inserts 100 cents. I then post and say they recieve a cupcake. I then insert 100 $. This continues so on and so forth. Anything can come out from the vending machine.
The rule is you insert a coin, and then some other member would dictate what you get from the machine, as he inserts another coin, like so!
PS: What's inserted isn't necessarily limited to coins!
Okay so I'm starting with my first post
I insert 50$ into the Vending Machine..


Lets see what do I get..
Leave a Comment