Home
›
EN
›
General Discussions & Questions
›
Tutorials and FAQs
Join the official Goodgame Big Farm Discord today!
Are you looking for a community of like-minded farmers to discuss your farming experience with? Look no further than the GoodGame Big Farm Discord Server!
Our server is the perfect place to connect with other farmers from around the world. Whether you're looking to chat about strategy, share tips and tricks, or just make new friends, our community has got you covered.
And that's not all - as a member of our Discord server, you'll also have access to exclusive giveaways and other special events. It's the perfect way to stay up to date on all the latest news and updates from GoodGame Studios.
So what are you waiting for? Join the GoodGame Big Farm Discord Server today and start connecting with fellow farmers from all over the world. Just click here to join the fun!
St. Patrick's Day Event [Tutorial] 🌼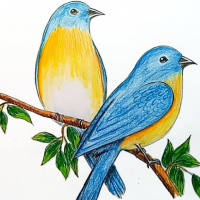 plovers barrow (IN1)
IN1
Posts: 82
St. Patrick's Day 🌼
From time to time, a leprechaun will prank you and one of your buildings will have a decrease in production (50%).
In order to remove this negative effect, youll need to finish the production or find the hidden leprechaun on your farm.
Once you find the leprechaun, he will present you with 3 pots and ask you to choose one!
One will start the negative effect on another building (the previous one is removed by finding the leprechaun).

One will contain a small booster (+100% production for one production.)


Rewards 🌼

50 activity rewards to collect during the event (only the regular collectibles count). 1x St. Patricks themed decoration (max values: 79 NHP and 39 VHP). Normal happiness depends on individual player activity. Village Happiness : same value for every member of the coop. 1x event-themed appearance (Residential) for the Top 10 players who collect the most individual collectibles. 1x St. Patricks Day Flag for the Top 250 players who collect the most individual collectibles.



If you get pranked again after finding a leprechaun, you can find another leprechaun to get rid of the new prank. So in a sense you can always get rid of the prank! There is a cooldown of 5 hours between pranks.
Thats all I could remember about the event. If there is anything else I've missed, feel free to remind me or add it here straight away with your comments, as it will help others.