Home
›
EN
›
Cooperatives
❤️ Farming Storm Family - The Best Place to be ❤️ is recruiting members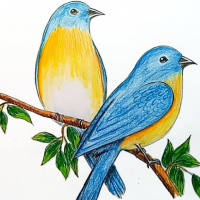 plovers barrow (IN1)
IN1
Posts: 82
Hey everyone, If you are looking for a cooperative to call home, we might be the one for you!
                                          About us
So a little about ourselves, we're a group of friends that decided to start a coop that could grow into a tight-knit community fostering friendship while bringing skilled game play.We do intend to win but not at the expense of having fun. We welcome any level players but being active is key. We emphasize and value fun, friendship, and socialization.
                                      Requirements
✴ Donations - We are not a traditional coop when it comes to donations - there's no ratio or minimum requirement. Donate when you can and don't take advantage of it and we'll get along great. For any reason, if you cant complete your weekly donations notify leader or deputy.✴ It is required that members be active on chat/discord. Where's the fun if we can't get to know each other and make connections?✴ There is absolutely no drama or conflict within either coop and we're all here for the same reason, to have fun and enjoy the game!✴ No coop hopping is allowed. We need loyal and active members who are here to stay.✴ Lastly...be friendly, respectful, and mature
Well now I can't wait to join! How can I apply?
✴ To apply, simply request in game, or join our discord server.

✴Mention you saw us on the forums in your request message to increase likelihood of being accepted.

✴We run a discord for communication purposes. Joining is strongly encouraged!

​
✴We look forward to farming with you!

If you have any questions, please feel free to comment here. Good luck and hope to hear from you soon!



Leave a Comment