Home
›
EN
›
Contests & Awards
Contest - Big Farm Adventures
WillyBigFoot (FormerMod)
Moderator, ModGreen
Posts: 142
Moderator ›
Greetings everyone!
Here is a contest made to be
not too complicated
to participate in!
We will offer multiple choices of action for different categories, and you select 1 from each category!
We will have attributed a hidden score to all the options, so final score will be fairly random.
We will offer the possibility for people to participate twice, aka, creating 2 adventure lines!
1:Character:
  A:Tessa   B:Oleg   C:Eva    D :Lester   E:Steve
2:Breakfast:
A:Omelettes   B:Croissants   C:Cereal   D:Toast   E:Pancakes
3:Beverage:
A:Coffee   B:Juice   C:Milk    D:Tea    E:Hot Chocolate

4:In the morning:
A:Brushed the cows   B:Harvested the fields   C:Visited the town   D:Went fishing   E:Fed the pigs
5:In the afternoon:
A:Chopped tree's  B:Removed rocks  C:Planted new seeds  D:Watered flowers   E:Went Hunting
6: In the evening:
A:Listened to music   B:Watched TV   C:Browsed the Internet   D:Simply relaxed    E:Visited friends
So basically, you have to pick
1
choice from each
6
category's!
You are can post up to 2 Entries!
We will split a prize of pool of 50,000 Gold between the top scorers!
We will determine the quantity of winners based on final results
The contest duration will be 2 weeks and will end on June 15th, 6AM CEST
Who will manage to get the best adventure possible!
Post edited by WillyBigFoot (FormerMod) on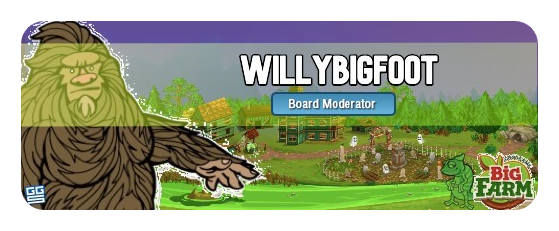 Leave a Comment