Home
›
EN
›
Official Announcements
Announcement - Village Fair is Revamped!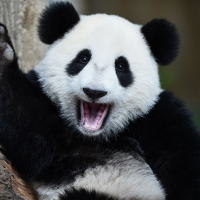 FuzzyBear
Posts: 31
Moderator, ModGreen
Moderator ›
Greetings BigFarmers!
The Big Farm Village Fair is starting today with some bold twists!
Roll up, roll up! It's party time on Big Farm as all the fun and festivities of the fair have finally arrived.
From this run on, both the cooperative event rewards and the hard work rewards are refreshed, offering more valuable decorations, appearances and items. Addition to this, the Village Fair Wheel of Fortune rewards have also been revamped to a new level. Sounds exciting? We are sure you will love all the changes!
One more significant change we have made is that the required goods in each challenge have been reduced quite a bit. So your Co-op members should manage to deliver products with much less effort, compared to the previous version of the event.
Select challenges and work closely with your Co-op members to earn rewards by delivering as many farm products as possible!
Details of the changes:
Matchmaking for each division in a league is now random, so, for example, if there are three divisions in the diamond league & coop (A) is added to division 1 in the current run, for the next run, Coop (A) could be added to another division (or to division 1 again) if they are still in the diamond league.
The required number of products to deliver in each challenge is now reduced.
The cooperative reward tier is extended from the top 10 cooperatives, to the top 15.
The activity reward line has been changed from the single player to the cooperative, so each activity reward will be granted, depending on points that the Coop earns.
Rewards from the Village Fair WoF have been adjusted.
Village Fair Discussion Thread
Happy Farming!
Your BF Team