Home
›
EN
›
Contests & Awards
Join the official Goodgame Big Farm Discord today!
Are you looking for a community of like-minded farmers to discuss your farming experience with? Look no further than the GoodGame Big Farm Discord Server!
Our server is the perfect place to connect with other farmers from around the world. Whether you're looking to chat about strategy, share tips and tricks, or just make new friends, our community has got you covered.
And that's not all - as a member of our Discord server, you'll also have access to exclusive giveaways and other special events. It's the perfect way to stay up to date on all the latest news and updates from GoodGame Studios.
So what are you waiting for? Join the GoodGame Big Farm Discord Server today and start connecting with fellow farmers from all over the world. Just click here to join the fun!
Forum Contest - Greta's Deco Hunt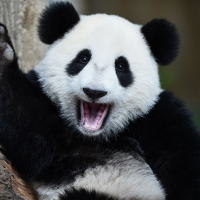 FuzzyBear (FormerMod)
Posts: 131
Greta needs your help!
The following images represent 10 different decorations that Greta needs help identifying. Please
send me a PM
with the names of these 10 decorations.
Please do not post the results on this thread.

The Top 5 winners will receive 2,000 gold and their choice of (1) decoration from the above.
Winners 6-10 will receive 2,000 gold.
The contest will run until Sunday night, 22 Sept 2019, at 11:59pm CEST.
If you do not know the English name for the decoration, you can put the name of the decoration in your language along with a Google translation, or you can include a picture of the full decoration in your PM to me.

If there are more than 10 correct entries with all decorations correctly identified, winners will be chosen by random draw.
Good Luck!

This discussion has been closed.