Home
›
EN
›
Contests & Awards
[Ended] January Lottery - Winners !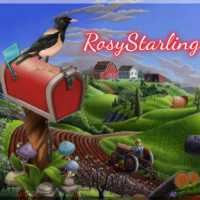 RosyStarling
Moderator, ModGreen
Moderator ›
Posts: 3,225
Above are 12 Mystery Boxes that may contain Lottery Tickets
Two contain 50.
Four contain 10.
The rest none 
Which ones have been predetermined and are known by the CMs.
Click HERE to choose one box. 
All who choose a box will have an equal share of the Lottery Tickets inside.
How many raffle tickets you have … if you have any … will vary depending how many others chose the same box.
A random number generator will then pick 5 tickets.

Prizes
First Prize      4,000 gold
2nd Prize       3,000 gold
3rd Prize        2,000 gold
4th Prize        1,000 gold
5th Prize           500 gold
You have until 12:00 noon CET 17th January to pick ONE box only
If you enter more than once only your first entry will count.
Standard contest rules apply. HERE

You do not need to be signed in to the forum
Or have a Google account
A similar contest is running on Discord with different pre-determined  boxes
Post edited by RosyStarling on
Leave a Comment