Home
›
EN
›
Contests & Awards
[Ended] December Jigsaw WINNERS!!!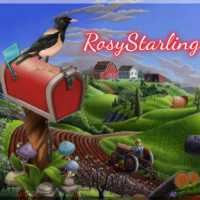 RosyStarling
Moderator, ModGreen
Moderator ›
Posts: 2,652

What to do:

Click
HERE
You
 MUST be 
registered and signed in at Jigsaw Planet.
If you don't your time will not be recorded and you will not be on the winners' list
Please use your in game name and server if possible
If you already have an account there then let me know your user name and server and your Jigsaw Planet name either in a DM or below if you are a winner.
I do not see any personal details: just your time.
Do not change the number of pieces from the original 108
There are security measures in place so you will be warned you are leaving GGS.
Prizes
For the fastest time :  4,000 gold + 250 Teamwork 
Second :                    3,000 gold + 250 Teamwork
3rd, 4th and 5th:        2,000 gold + 250 Teamwork
6th to 10th                                     250  Teamwork

Now closes 12:00 noon CET 17th December


Post edited by RosyStarling on
Leave a Comment