Home
›
EN
›
Contests & Awards
[Ended] November Jigsaw REWARDS PAID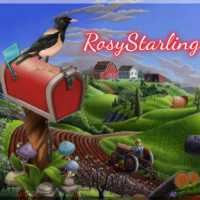 RosyStarling
Moderator, ModGreen
Posts: 2,226
Moderator ›
What to do:

Click on the Jigsaw above.

I needed to change the site I use for making these jigsaws
You need to register. Please use your in game name and server
I do not see any personal details: just your time.
One benefit is you do not need to send me a screenshot. Jigsaw Planet records the time
Do not change the number of pieces from the original 110
There are security measures in place so you will be warned you are leaving GGS.
Prizes
For the fastest time :  4,000 gold + 250 Teamwork 
Second :                    3,000 gold + 250 Teamwork
3rd, 4th and 5th:        2,000 gold + 250 Teamwork
6th to 10th :               1,000 gold + 250 Teamwork

All other valid entries :  250 Teamwork



Closes 12:00 noon CET 8th November


Post edited by RosyStarling on
Leave a Comment