Home
›
EN
›
Contests & Awards
Winners for the Big Farm Flowers and More Word Search Contest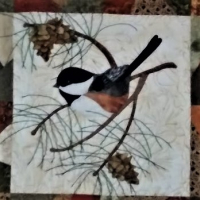 ChickadeeQuilter
Moderator, ModGreen
Moderator ›
Posts: 902

Big Farm Flowers and More Contest Results
This was a truly exciting contest trying to find all the flowers and more.  We had 12 contestants who scored 100% but only 9 of them could win the gold according to the original post. Therefore, I have arbitrarily decided to include a 5th Place so that all 12 players who had a perfect score could be selected by the lottery system as indicated below.  All other contestants will share in various seaweed types and amounts.
1st Place (4000 gold)
Anemari-Lia (RO1)
2nd Place (3000 gold each)
PestyCat (US1)
The Best King (INT1)
3rd Place (2000 gold each)
Kris61 (US1)
MeowBunny (INT1)
4th Place (1000 gold each)
Sarah7 (INT1)
fj12 (US1)
Jenny1979 (GR1)
Bill John (US1)
5th Place (333 gold each)
HeatherNorsk (US1)
landghe (SKN1)
Victory161 (US1)
All other Contestants
(85 Seaweed Fertilizer/9 Seaweed Humus/85 Seaweed Feed/85 Seaweed Liquid Fertilizer/428 Seaweed)
leannedau (AU1)
Magnus Rex (US1)
Letty.liongamez (GB1)
Abby_Cadabby (US1)
AngelAngel9 (US1)
MountainSplash (US1)
ViolinCat123 (US1)
GreenPanda (INT1)
antigone6 (US1)
FeNix (IN1)
Blossom (SKN1)
kikkara (SKN1)
Blue Denim (US1)
diksh (IN1)
shy90 (US1)
.,
We have another Word Search next month, so stay tuned!  
Post edited by ChickadeeQuilter on
Leave a Comment