Home
›
EN
›
Contests & Awards
[Contest] 🧩 February Jigsaw 🧩 - WINNERS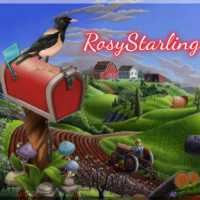 RosyStarling
Moderator, ModGreen
Moderator ›
Posts: 2,643
 February Jigsaw 


What to do:
Click on the Jigsaw above.
Finish the Jigsaw, without changing the number of pieces, and send 
me
 a screenshot of the completed picture which MUST show the time you took to complete it .
You can have up to 3 entries, but only 1 set of prizes per farmer.
Please do not use my wall as that is visible to all 
Prizes
For the fastest time :  4,000 gold + 250 Teamwork 
Second :                    3,000 gold + 250 Teamwork
3rd, 4th and 5th:        2,000 gold + 250 Teamwork
6th to 10th :               1,000 gold + 250 Teamwork

All other valid entries :  250 Teamwork



Closes  noon CET 8th February


Post edited by RosyStarling on
Leave a Comment