Home
›
EN
›
Contests & Awards
[Contest] Where in the World - Winners announced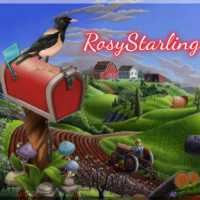 RosyStarling
Moderator, ModGreen
Moderator ›
Posts: 2,643


WHERE IN THE WORLD?

Where is this?
I have applied a mosaic filter.








I have 10,000 GOLD to share among everyone
who messages me with what this is, and where it is,
plus a Where in the World Badge for every successful participant,
who hasn't already got one.






You have 48 hours from now.


Post edited by RosyStarling on
Leave a Comment