Home
›
EN
›
Contests & Awards
Join the official Goodgame Big Farm Discord today!
Are you looking for a community of like-minded farmers to discuss your farming experience with? Look no further than the GoodGame Big Farm Discord Server!
Our server is the perfect place to connect with other farmers from around the world. Whether you're looking to chat about strategy, share tips and tricks, or just make new friends, our community has got you covered.
And that's not all - as a member of our Discord server, you'll also have access to exclusive giveaways and other special events. It's the perfect way to stay up to date on all the latest news and updates from GoodGame Studios.
So what are you waiting for? Join the GoodGame Big Farm Discord Server today and start connecting with fellow farmers from all over the world. Just click here to join the fun!
Let Your Thoughts Take Flight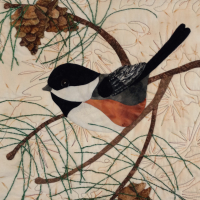 ChickadeeQuilter
Posts: 967
Let Your Thoughts Take Flight! 

                                                                   "POETRY CELEBRATES COUNTRY LIFE"

Contest runs from September 14 through September 20, 2020 (7 days)
Rules:
1) Must be submitted in English - 3 Poems maximum 
2) Original work - not a rework of someone else's poetry
3) Theme: Country Life, Farm Life, Farm Animals or Countryside 
4) It should be positive and in good taste in its content
5) Can be rhyming or non-rhyming and if using a poetic form, state what it is (i.e. Pantoum, Sonnet, Sestina, Haiku, etc.)
6) Contest will run for 7 days and prizes of gold and seaweed will be given in a tiered method to winners.
1st place winners will receive:
1000 in gold each
6 bags of seaweed humus
2nd place winners will receive:
500 gold each
3 bags of seaweed fertilizer
3rd place winners will receive:
100 gold each
1 bag seaweed feed
All entrants will receive a badge
Note: In the event that we have a big turnout for this contest, we will have a maximum of 6 first place winners; 3 second place winners and 2 third place winners.
Post edited by ChickadeeQuilter on
Leave a Comment