Home
›
EN
›
Contests & Awards
Let Your Thoughts Take Flight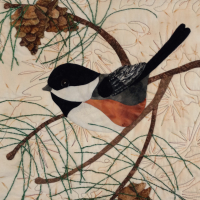 ChickadeeQuilter
Posts: 967
Let Your Thoughts Take Flight! 

                                                                   "POETRY CELEBRATES COUNTRY LIFE"                                                                            
Contest runs from September 14 through September 20, 2020 (7 days)
Rules:
1) Must be submitted in English - 3 Poems maximum 
2) Original work - not a rework of someone else's poetry
3) Theme: Country Life, Farm Life, Farm Animals or Countryside 
4) It should be positive and in good taste in its content
5) Can be rhyming or non-rhyming and if using a poetic form, state what it is (i.e. Pantoum, Sonnet, Sestina, Haiku, etc.)
6) Contest will run for 7 days and prizes of gold and seaweed will be given in a tiered method to winners.
1st place winners will receive:
1000 in gold each
6 bags of seaweed humus
2nd place winners will receive:
500 gold each
3 bags of seaweed fertilizer
3rd place winners will receive:
100 gold each
1 bag seaweed feed
All entrants will receive a badge
Note: In the event that we have a big turnout for this contest, we will have a maximum of 6 first place winners; 3 second place winners and 2 third place winners.
Post edited by ChickadeeQuilter on
Leave a Comment