Home
›
EN
›
Contests & Awards
Join the official Goodgame Big Farm Discord today!
Are you looking for a community of like-minded farmers to discuss your farming experience with? Look no further than the GoodGame Big Farm Discord Server!
Our server is the perfect place to connect with other farmers from around the world. Whether you're looking to chat about strategy, share tips and tricks, or just make new friends, our community has got you covered.
And that's not all - as a member of our Discord server, you'll also have access to exclusive giveaways and other special events. It's the perfect way to stay up to date on all the latest news and updates from GoodGame Studios.
So what are you waiting for? Join the GoodGame Big Farm Discord Server today and start connecting with fellow farmers from all over the world. Just click here to join the fun!
[Round #1 OVER] Mystery Contest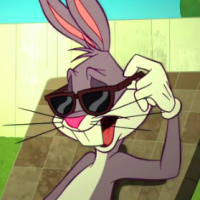 BugsBunny
Moderator, ModGreen
Moderator ›
Posts: 1,612


Mystery Contest

Yes, what you heard is right, this contest is a mystery, you have to keep posting in this thread, and we shall unveil the mystery shortly.



Rules:
1) No double posting.
2) Community guidelines should be followed
3) Moderation Team reserves the right to change winners, change contest rules, decline your entry or cancel the contest at anytime if they deem so.
4) No multi-accounts are allowed, If we find any player using multi-account that player will get a ban from all future contests.
5) Participate only if you are ready to agree with all the rules stated above.




"The posting marathon begins!!" - Benny From BigFarm.



Winners So Far:


Eisengel1 (DE1) - Community Decoration (Bouncy Castle)
Heather Norsk (US1) - 500 Gold

Bennet Drake (US1)
  - 500 Gold

Schmetterlinge (DE1)
  - 1000 Gold
Jule Kätzchen (DE1) -500 gold

Raffle Ticket List: 

@BigRoberta (IT1)
@antigone6 (US1)
@antigone6
(US1)
Heather Norsk (US1)
 plus 25 seaweed fertiliser, 5 seaweed humus, 25 seaweed feed, 25 seaweed liquid feed
Post edited by BugsBunny on
Leave a Comment