Home
›
EN
›
General Discussions & Questions
New Notification Box Question
Katonic (AU1)
AU1
Posts: 10
Why won't the area in the new Notification Box won't be permanent when I uncheck the Boxes for "Show Notifications" and "Show Fishing Report" and then log out of my farm to then log back in?  It was permanent when I unchecked the "the New Building System".  I have logged back into my farm several time and that "New Building System" remains unchecked, but the other boxes that I unchecked get "rechecked" again when I log back into my farm.  If it works for one then why not the others? By the way, I am using Avast Brower, but it also happens when I use Vivaldi Browser. I really, really dislike those fishing notifications about how much fish I lost (especially since at the point of harvest I can do nothing about it).  I would rather just harvest and not be concerned about the losses.
1, When I first log on to my farm.  I then uncheck the Notification boxes.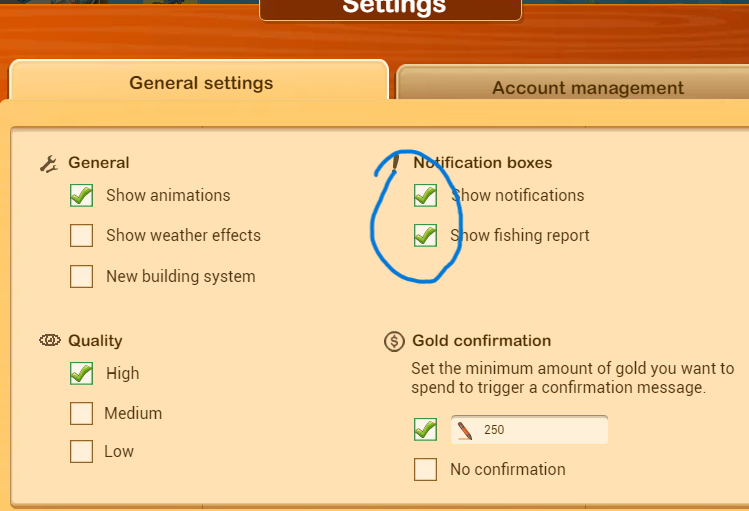 2, My Unchecked "nofication boxes: Then I log off and see (#3 when I log back in)
3. These Notification Boxes are rechecked.
.  
Leave a Comment