Home
›
EN
›
Contests & Awards
Join the official Goodgame Big Farm Discord today!
Are you looking for a community of like-minded farmers to discuss your farming experience with? Look no further than the GoodGame Big Farm Discord Server!
Our server is the perfect place to connect with other farmers from around the world. Whether you're looking to chat about strategy, share tips and tricks, or just make new friends, our community has got you covered.
And that's not all - as a member of our Discord server, you'll also have access to exclusive giveaways and other special events. It's the perfect way to stay up to date on all the latest news and updates from GoodGame Studios.
So what are you waiting for? Join the GoodGame Big Farm Discord Server today and start connecting with fellow farmers from all over the world. Just click here to join the fun!
Where in the world is Willy?
WillyBigFoot (FormerMod)
Posts: 142

The Sasquatch is proud to present to you a Big New Contest!
To fit its legendary size, this contest, will start as a 4 week contest, separated in 4 weekly phases
50,000 Gold Coins in prizes!

The concept: 7 different pictures will be given each week, for 4 consecutive weeks, with a few questions.
The
first
3 correct answers will receive 4, 3 or 2 points, for every answer that is correct, you will be awarded 1 point.
There will be summaries for weekly rankings, and also a summary for the 4 week total ranking
All answers will have to be given through private messaging to @WillyBigFoot (Me
)
The contest is starting today, Saturday, August 22/2020
The first week will end on Saturday, August 29th/2020 9:AM C.E.S.T. That is Midnight P.S.T.
Every Saturday morning approx at 09:00 hrs. C.E.S.T., a new week of pics & questions will be posted.
Here is the list of 7 pictures/questions for the first week!
1:Where is this amazing waterfall?
2:Where is this Fairy tale castle? Name a Richard Wagner opera.
3:What is this crazy plant called? Bonus's for how many common names for it can you name?

`
4:What is fog season?
5:What does Holi celebrate? Two correct answers.
6:Where is this good for Valentines Day Photo? Can you find the heart?Did someone carve this heart? What are this locations two common names?
7:What do birds search for here?
There will be a prize pool of 10,000 Gold to split between the top performers each week
and an extra 10,000 Gold to be shared amongst the top performers for the 4 weeks!
All winner decisions are final and are the sole decision of WillyBigFoot and The Moderation Team. Good Luck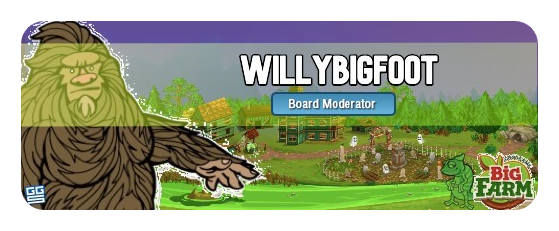 Leave a Comment